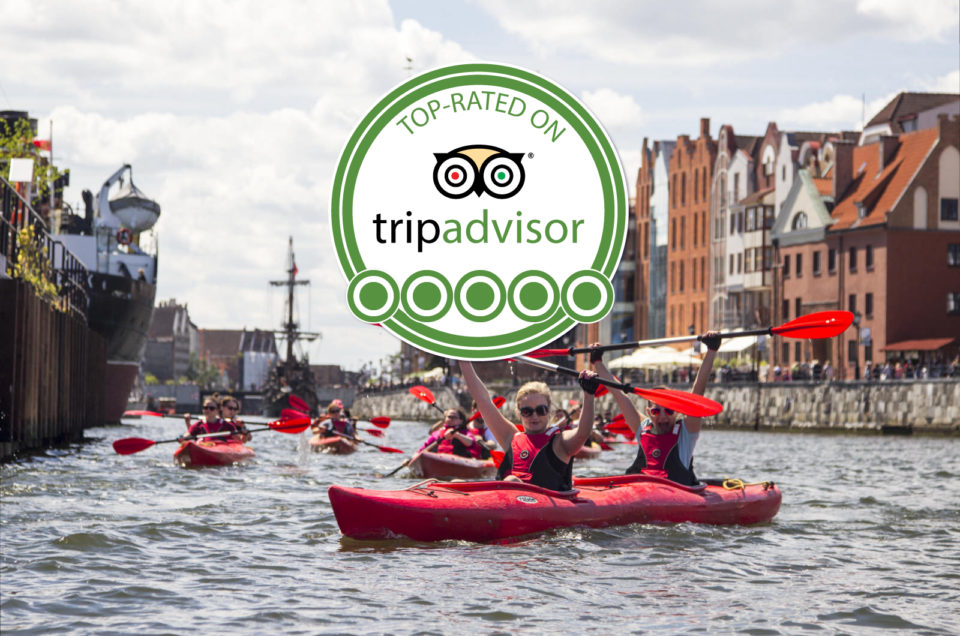 Kayak tours and viewing the Old Town from the water is amazing! Simply a 'must do' when staying in Gdansk!
Our kayak tours in Gdansk are awarded by TripAdvisor and we are at the first place among the activities associated with water sports in Gdansk and Pomerania! Thank you for your opinions, which gave us the first place among many other water attractions. Participants particularly appreciate the high quality of kayak tours and excellent service by professional staff. It is a great honor for us.
Some of reviews which might be interesting for you:
If you enjoy the outdoors and want a different perspective on Gdansk then this is the activity for you. We spent a relaxing morning exploring the canals, learning a bit more about the city and seeing ships up close – you don't appreciate their size until your next to them at sea level! The team are friendly and helpful plus the base is only a few minutes walk from the Old Town. I would highly recommend this for all visitors. 
// Rebecca
Great day with the team out on true water today. We had an amazing time seeing the sights of Gdansk from a different perspective. The whole trip took over 2.30h with sights like the old town and industrial works but also not so far from the centre the countryside. 
It's super easy and you need no skills before hand and really not much chance of falling in as the kayaks they use are super steady so it's suitable for all ages. The team also speak great English and give you a running commentary as your gliding through the water. They are super professional and safety was of the up most importance. Very impressed with these guys. 
// Carlo