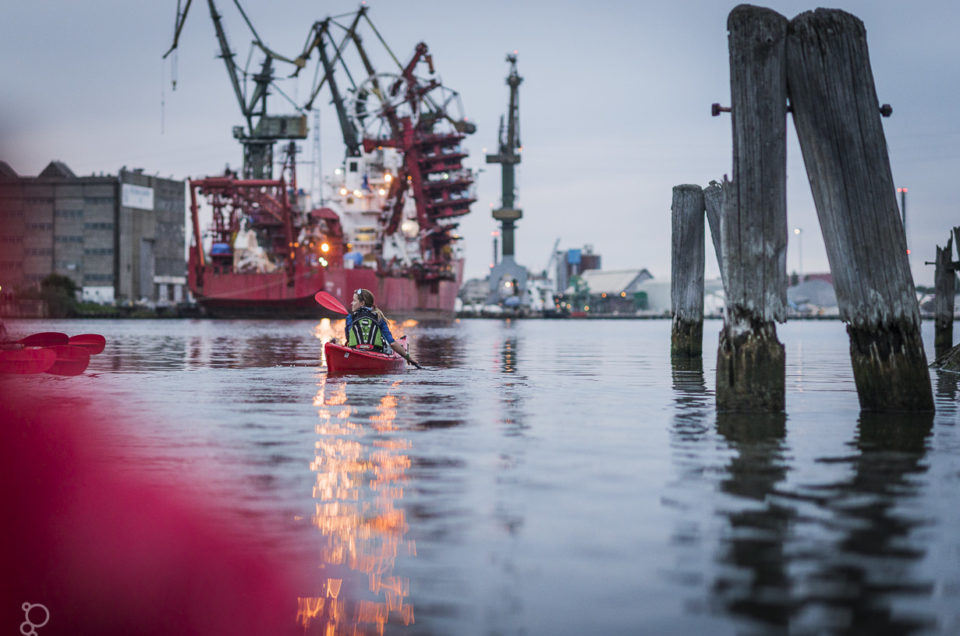 Let's meet in The Imperial Shipyard – our new kayaking base in Gdansk
Most of our kayak tours in Gdansk begin and end at the same point which is located in very unique, shipyard area of Gdansk. The Imperial Shipyard is the oldest part of the Gdansk Shipyard and the cradle of Solidarity.
This area was not available for people for more than 170 years. We are happy that we can meet with you in this unique space.
Before or after kayak tour we encourage you to take a walk through Imperial Shipyard Route. Stroll around the oldest part of the Gdansk Shipyard. See the industrial heritage and discover the fascinating history of the place where the spirit of Solidarity was born. Walk in the footsteps of the shipyard workers and find out how the Polish road to freedom began. Learn about life at the shipyard and the impressive maritime production.
Map and more about The Imperial Shipyard Route →