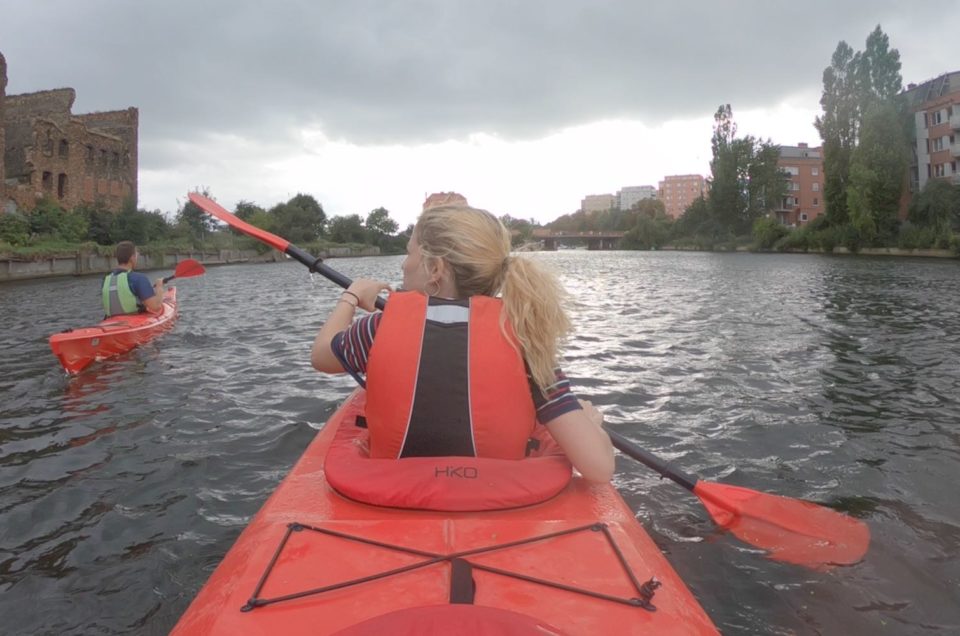 We were delighted to meet guys from project Europe in my region organized by European Commission.
Although they had pretty tight schedule, we took the opportunity to take them around Gdansk by kayak.
Along the way, participants of this project meet locals and experience the local vibe, discover projects that change people's lives for the better, and explore unknown places and amazing landscapes. Of these experiences they will tell on the website and on Facebook, Instagram, You Tube.
Road Trip Project / Baltic Week 4

Time flies when you're having fun…! We can't believe how fast these 4 weeks went. Catch up on our Polish and German adventures, all the way to Berlin! And stay tuned, we'll be in touch very soon! #roadtriproject

Publiée par Europe in my region sur Mardi 28 août 2018